The weekly newsletter of the México Solidarity Project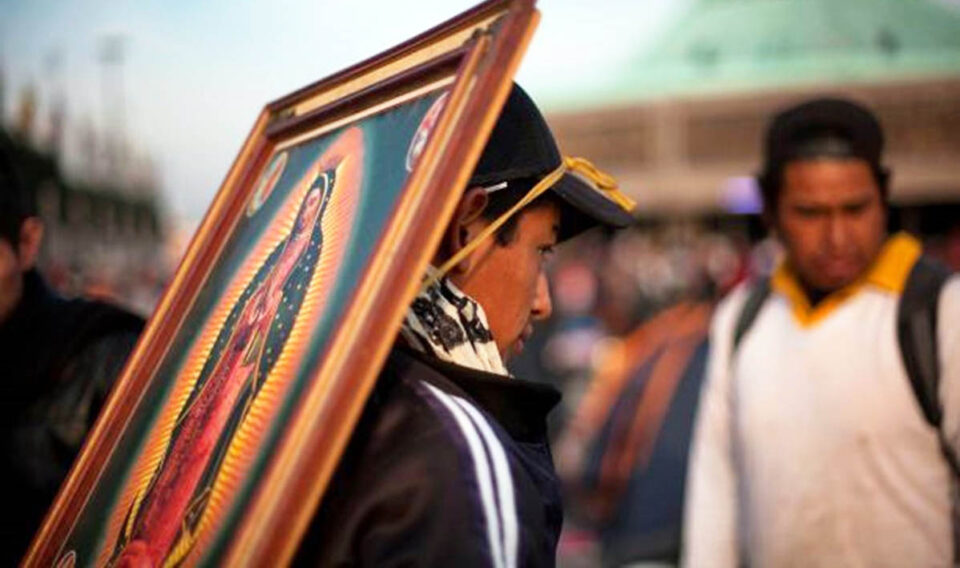 September 8, 2021/ This week's issue/ Meizhu Lui, for the editorial team
Generations of Mexicans have viewed the Virgin of Guadalupe, México's mestiza patron saint, as a blessed miracle maker. Yolanda López, the 79-year-old Chicana artist who died this past week, saw the strength and power to work miracles in everyday Mexicana working women. She reimagined them all as Virgins of Guadalupe.
Guadalupe de la Cruz takes after her miracle-making namesake. She's lived in Florida all her life, in an area opened up for homesteading not long before the Florida East Coast Railway started extending to Key West in the early 1900s. The construction passed through the homesteading. They called the worker camp there, naturally enough, "Homestead."
To qualify for a homestead back then, you had to be a citizen. To be a citizen, according to the US Naturalization Act, you had to be a "free white person." So Homestead — for whites — meant free land and a stable base for family prosperity. For Mexicanos, on the other hand, Homestead has always been a place to work for other people, with ever changing immigration rules that left family members divided, against their will, between the US and México. And for immigrant youth seeking asylum during the Obama and Trump years, Homestead meant detention in physically and mentally toxic overcrowded holding facilities.
But Guadalupe de la Cruz does not accept unfair rules. She became simply outraged when her undocumented friends in high school — who had come to the US as little kids — could not gain admission to college, and de la Cruz would dedicate herself to the fight for immigrant rights. Against all odds, her determination would later help win the release of thousands of children from the Homestead detention center.
The artist Yolanda López, in her lifetime, made visible the ordinary Mexicana women — like Guadalupe de la Cruz — who every day make something out of nothing on behalf of others. Qué milagro! What a miracle!

Guadalupe de la Cruz serves as the program director for the American Friends Service Committee in Florida. In 2019, she played a key role in building the youth-led movement that shut down the notorious Homestead Temporary Shelter for Unaccompanied Migrant Children. Her fight won't stop, de la Cruz vows, until all such detention centers shut down.
Your own family, in microcosm, tells the story of so many Mexican agricultural workers. How has US immigration policy affected your family?
To read the rest of this exciting bulletin click here!