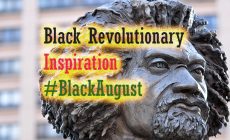 For the month of August, the Black Organizing Commission of Liberation Road is collaborating with Malcolm X Grassroots Movement and BOLD (Black Organizing for Leadership and Dignity)to commemorate Black August. Black August is a time to honor our freedom fighters, political prisoners, politicized prisoners and prisoners of war.
One of the ways we are commemorating Black August is by sharing our reflections about different topics of interest to Black revolutionaries.
Here are our reflections for week one's topic:
List the images of Black revolutionary figures who inspire you and why they inspire YOU!
---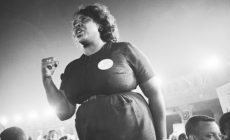 Fannie Lou Hamer inspires me for the constant courage she showed in and outside of the Mississippi Freedom Democratic Party.
I get so fired up when I talk about or think about Mama Fannie. I channel her fire and the way she always boldly and bluntly spoke truth to Power, when I'm calling out Power at work and dealing with respectability politics at work, in the community, and in organizing spaces. And as a young revolutionary who is just beginning to really dive in to the electoral arena of organizing and has many apprehensions about her capabilities and capacity, reflecting on and studying Mama Fannie's work with the Mississippi Freedom Democratic Party gives me reassurance and resolve. Àse
"When I liberate myself, I liberate others. If you don't speak out ain't nobody goin' to speak out for you."

"Nobody's free until everybody's free."

"Sometimes it seem like to tell the truth today is to run the risk of being killed. But if I fall, I'll fall five feet four inches forward in the fight for freedom. I'm not backing off."
---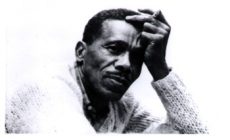 ​James Boggs: auto worker, organizer, and marxist theoretician. Whenever I read or listen to the thinking of James Boggs I am immediately struck by the fearlessness and clarity of his thinking. He thought deeply and then didn't pull any punches when he put his ideas out there. Everything he wrote was a challenge–to Black people and to the US–because he believed in our capacity to transform and evolve.
---
Kuwasi Balagoon he was a Black queer revolutionary that throughout his life consistently put his life at risk to protect and defend his comrades.
---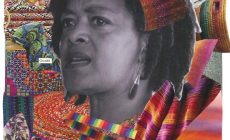 Toni Cade Bambara was a rigorous cultural worker who believed in the power of Black Womyn & Black working-class struggle.
"I work to celebrate struggle, to applaud the tradition of struggle in our community, to bring to center stage all those characters, just ordinary folks on the block, who've been waiting in the wings."
---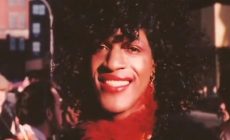 Marsha "Pay No Mind" Johnson inspires me for her work with Street Transvestite Action Revolutionaries (STAR) and holding down young transwomen in Greenwich Village.
"You never completely have your rights…until you all have your rights. as long as one person has to walk for gay rights, we all should be walking for gay rights."
---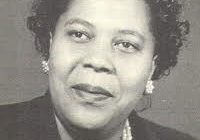 Moranda Smith (1915-1950): tobacco workers, organizer and communist who was the first Black woman elected to a union's executive leadership. In the 1940's she helped build one of the most powerful Black-led unions in the South among tobacco workers. But it was her leadership of the union's education department that inspires me. Her program educated workers on everything from literacy to history to politics. It developed workers as whole people with deep potential.
---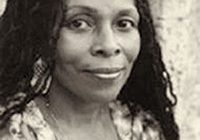 Assata Shakur:
"It is our duty to fight for our freedom. It is our duty to win. We must love each other and support each other. We have nothing to lose but our chains."
Mama Assata… These words are my daily prayer. They hold me; her essence holds me, when I'm on the brink of burning out, when I'm not seeing concrete wins in my work, when my community or the organizations I'm in are facing internal tension and conflict, when I feel like I'm ready to walk away from it all, even when I'm ready to give up on myself. Reflecting on her work and reciting those words, especially in community with my people, strengthens my resolve and empowers me. Às̩e̩
Assata Shakur taught me that if you are an anti-communist then she didn't teach you anything!
---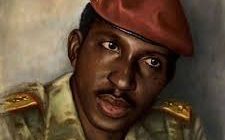 Thomas Sankara shows what a mass, popular at attempt at Black-led socialist construction can look like!
---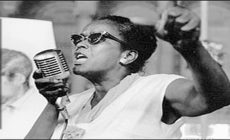 Ella Baker inspires me because her life is an example of how to build and cultivate Black leadership in the South!
With over 50 yrs of experience, Fundi (a nickname), was a brilliant organizer & master of leadership & organizational development, which helped strengthen orgs like the NAACP, SCLC, &; SNCC.
Ella is the definition of Low Ego, High Impact; she laid groundwork for the last phase of the Black Liberation Movement and modeled how we move today.
Ella Jo Baker inspires me everyday because of her commitment to the black masses in the South and radicalizing, and supporting the radicalization, of young people.
---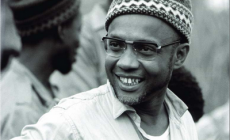 ​Amilcar Cabral (1924-1973): leader of the national liberation movement of Guinea-Bissau. I've always been inspired by his combination of deep theoretical analysis and profound humanism. Cabral insisted on analytical rigor and strong relationship-building and upholding our own humanity and even that of the opponent.
---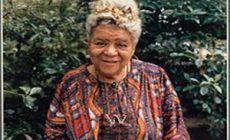 Queen Mother Moore because she is a reminder to me that Black women have BEEN teaching and leading movements on a mass scale and that is NOT a recent phenomenon.
---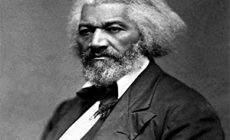 Frederick Douglass is transformation and what commitment to liberation looks like, he is walking talking Kujichagulia.
---
Harriet Tubman taught us not only how to fight…but that fighting was the only way that we could or would get free…she's our prototype!
---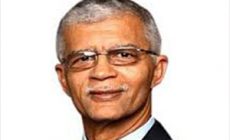 Chokwe Lumumba because he was the first Black Nationalist that saw speak and practice a politic that included queer and trans folks in its definition for self determination.
"If you don't love the people, sooner or later you will betray the people" ~ Baba Chokwe Lumumba
These powerful words, full of wisdom and grace, have become my mantra, serving as not only a spiritual principle for me. But these words, which so beautifully embody Baba Chokwe's spirit, serve as a daily reminder to me, that no one can hold and love all of our people the way that we can and do. This revolutionary and radical love is at the heart of our liberation. We are enough. Àse